Posted on 06-06-2017
Pets can't say how they're feeling—it's usually how they look or act that tells you something is wrong. Cats are especially good at hiding illness and symptoms. You play a key role in helping your pet combat illness and stay as healthy as possible - Shores Animal Hospital is your partner in your pet's health.
Annual (and bi-annual as the pet ages) exams and blood tests are the best ways to ensure that your pet lives a long, healthy and happy life.
Diabetes, kidney, heart and liver disease may not show symptoms at onset. Identifying possible diseases and complications early allows us a better chance to develop a treatment plan for your pet.
Our Early Disease Detection Blood Tests can provide information about your pet's liver, kidneys and pancreas, blood sugar levels, white blood cell count, red blood cell count and platelet count and can identify infection, inflammation and anemia.
Why do we recommend annual preventative care blood tests on healthy pets?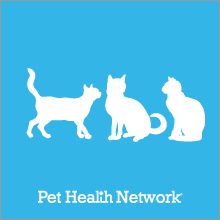 Over 1 in 3 cats and 1 in 10 dogs will get kidney disease
Over 50% of cats over age 15 are afflicted with kidney disease
Liver disease is 5th leading cause of death in dogs
1 in 200 dogs will get diabetes
Overweight cats have higher chance of developing diabetes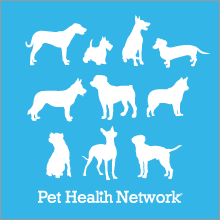 Every pet is unique - so annual testing allows us to determine what a normal baseline result is for your pet. Trending these results over time allows us to diagnose problems early as we can notice changes in your pet earlier. More advanced disease is associated with more complications and it can make treatment harder and more expensive.
Depending on your pet's age, we offer different blood & lab test packages to allow us to best help you help your pet live a longer, healthier, happier life.
New Patient Wellness Membership with $10 Co-pay - fill out form for more information
Sign-up using the form or call us at 352-372-8387 to take advantage of this exclusive offer.
Office Hours
Day
Mon

day

7:30am
6:00pm
Tues

day

7:30am
6:00pm
Wed

nesday

7:30am
6:00pm
Thurs

day

7:30am
6:00pm
Fri

day

7:30am
6:00pm
Sat

urday

8:00am
4:00pm
Sun

day

Closed
Closed
Day
Mon

day

Tues

day

Wed

nesday

Thurs

day

Fri

day

Sat

urday

Sun

day

7:30am
7:30am
7:30am
7:30am
7:30am
8:00am
Closed
6:00pm
6:00pm
6:00pm
6:00pm
6:00pm
4:00pm
Closed
What can we help you find?